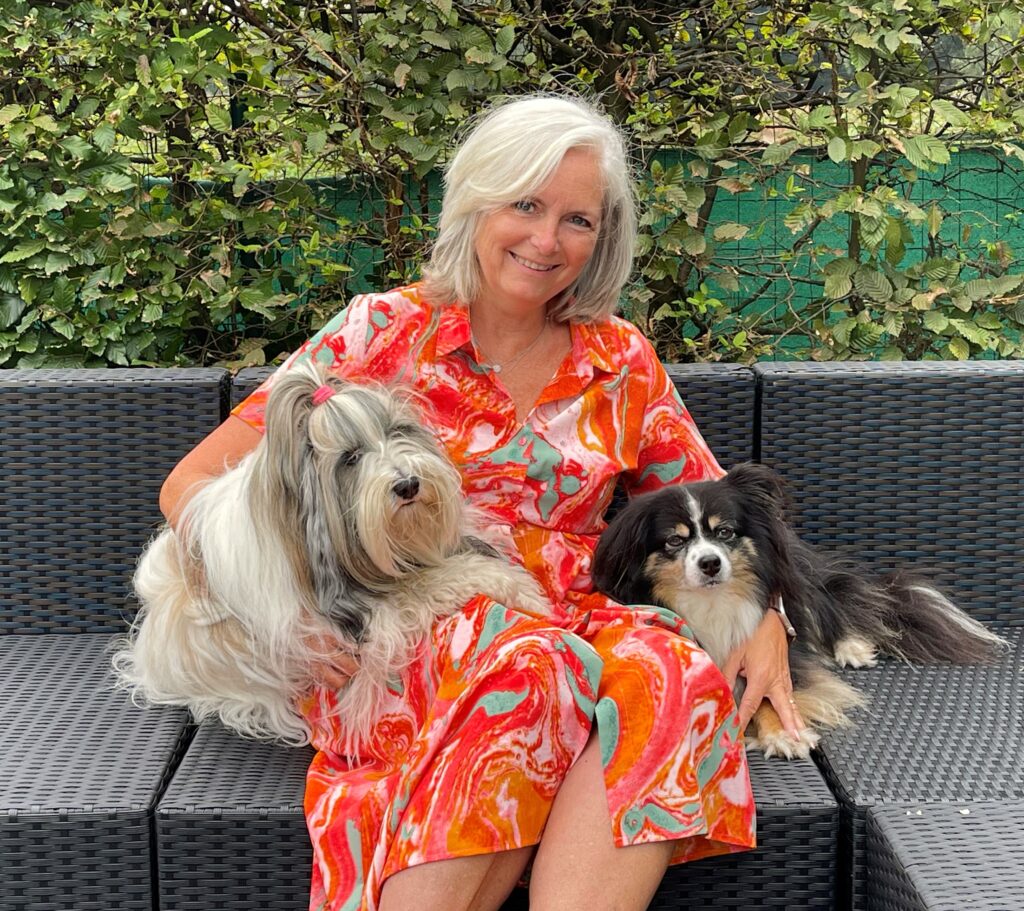 Krist'l is the General Manager of Exposervice since it was founded in 1989.
She studied to be a photographer, but got into the world of 'exhibitions' through her father.
Krist'l is married and has two sons.
Hobby's : Tennis, Walking, Stand up paddling and what started as a hobby but is now a second job : Dogtrainer (see below for more info
Krist'l is, on top of the daily management, responsible for the exhibitions in the following sectors:
Construction

Hotel, Hospitality & Interior

Horses & Small pets

Outdoor – Wellness – Swimming pools

Digital work & learning environments

Rehabilitation
Under the name of Cani-Coaching, Krist'l is helping dogowners to manage their dogs behaviour issues or also for agility, hoopers and fitness you can book a training. More about this you ca find on the Cani-Coaching website by clicking at the logo.